After being placed on the 15-day injured list on June 4 with left elbow discomfort, Blake Taylor's return to the Houston Astros bullpen didn't appear to be happening anytime soon following his transfer to 60 days on June 1. July.
Taylor began throwing Thursday at the Astros' spring training complex in West Palm Beach, Fla., according to Danielle Lerner of the Houston Chronicle. With Parker Mushinski in Triple-A Sugar Land, Houston currently has a southpaw on Framber Valdez's staff.
Without a southpaw out of the bullpen, the Astros did just fine without a specialist. Ryne Stanek, Héctor Neris and Phil Maton favor left-handed hitters based on their respective divisions.
Scroll to continue
Read more
Cristian Javier heads to Astros Bullpen
Report: Astros' James begins rehab assignment in Fayetteville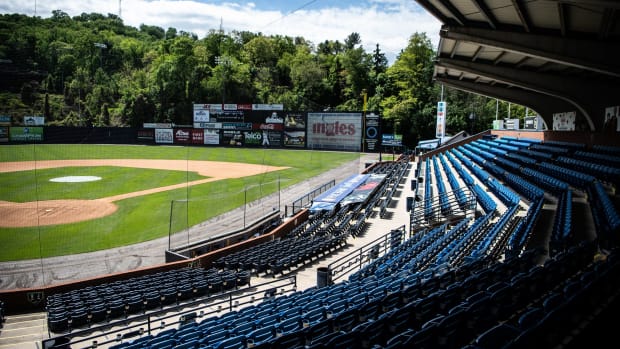 Astros maximizing Gordon's arsenal in return for Tommy John
Taylor pitched 16 innings before being placed on the disabled list with a 3.94 ERA and nine strikeouts on 10 walks. The southpaw is yet to be picked in his three-year major league career, while an expected return has yet to be announced.
More SIs inside the Astros:
Astros sign undrafted free agent pitcher temple
Astros Prospect Kessinger Musters Better Offensive Game
Report: Astros express interest in Cooper from Marlins
Bregman, Urquidy raise astros above sailors
Report: Astros sign 11th round pick Clifford
Murphy could be next on the trade list for Astros
As Meyers struggles, Astros should target center fielder in trade
Report: Teams explore the trades of José Siri
Astros McCullers stretch three innings in second rehab start
Astros' Urquidy Rediscovers Success With New Pitch Mix
---
Be sure to follow Inside the Astros on Twitter @InsideAstrosSI!